Ready to take your consulting career down a different path?
Invictus Partners provides a refreshing change to the BS of traditional IT consulting.
The enterprise software consulting challenge without the grind.
Invictus Partners is a fast-growing Australian-born global Enterprise Software and Licensing Advisory firm, offering tremendous consulting career growth potential and a refreshing change from the big five and other global IT consulting firms. If you're experiencing big five burnout and want the challenge without the grind, Invictus Partners could be your next company.
Who is Invictus Partners?
Invictus Partners provides enterprise software client advocacy and advisory in the areas of: Software Asset Management, Software Licence Management, Software Licence Audit Defence, Cloud Migration Licence Advisory, Third-Party Support Migration Licence Advisory and Next-Generation ERP Advisory. We do not resell, implement or audit enterprise software, making us truly independent advisors with our clients' best interests at heart.
Our team consists of Software Asset Management, Software Audit and Software Licensing executives, consultants and specialists who are the best in their field and who have gained their experience working across the enterprise software ecosystem from vendor, to implementor, to service provider, to client. This enables us to bring a holistic, expert approach to our enterprise software and licence advisory.
If you fit this description we would love to hear from you.
We don't take ourselves too seriously, but we take our client work very seriously.
At Invictus Partners you might hear an expletive or two muttered in meetings. We swear so our clients don't have to. We consider it our job to take the BS out of enterprise software contracts and help our clients optimise costs, realise value, and maintain compliance across their software investments. We're on a mission to create $2 billion of enterprise software savings globally by 2024, and our teams are working around the world to make it happen.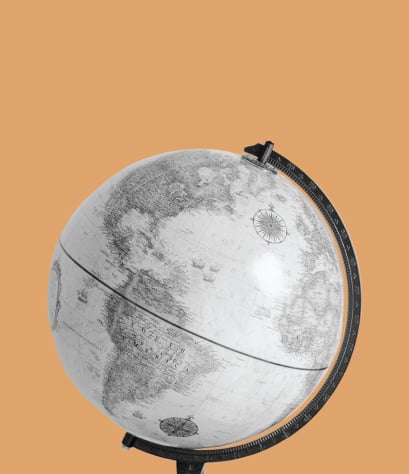 Our values: Equity and diversity.
Whilst we don't take ourselves seriously, we seriously respect our team, our clients, our planet and our role as custodians of it. We embrace individual differences and welcome diversity on our team. Our company was founded on a desire for equity, inspired by Nelson Mandela.
The opportunity for something different.
Invictus Partners offers a different work environment to many other global consulting firms. At Invictus Partners you have the opportunity to:
Escape the politics and bureaucracy that come with large corporates
Be part of a small company, with an easy-going but hard-working culture
Have a voice which can influence the direction of the company and its client offerings
Grow personally and professionally
Get involved in diverse projects and not get bored doing the same thing over again
Not spend your days, nights and holidays doing long-term implementation projects
Work with other smart people
Have flexible work arrangements / remote working.


Hear from our SAM consultants, software specialists, ERP advisors and back-office staff.
"I love the problem-solving that each engagement brings, it's always something different. I enjoy feeling part of the business. It has a great mix of very knowledgeable people who are always happy to help and work hard."
Lochlan Meredith, Business Analyst
"Invictus Partners is a great place to work. The flat structure and local ownership mean I'm connected to the company decision makers and have a real say in the direction of the business. It also means we can run free of the organisational politics you see at big corporates. The work we do is extremely satisfying. Because of the true independent nature of the Invictus Partners business, we can provide the best possible advisory for our customers, that makes a genuine difference in their businesses."
Russell Sands, Partner
"As someone who enjoys variety and likes to be challenged, Invictus Partners has provided this in spades. Working for a business in its growth phase has been both exciting and a great learning experience. The leadership team is a melting pot of talents and personalities that ensures the days are never boring. One of the most refreshing aspects of Invictus Partners is being able to work in an environment where you can just get things done, especially for our clients."
Janine Burns, Partner
Management Consultant - ERP Advisory
We are looking for an Australian-based management consultant to join our team. The ideal candidate has at least 3 years management consulting experience with a tier 1 consulting firm, working on ERP projects including SAP, Oracle, and/or Microsoft solutions. If you're passionate about delivering client value through business transformation and working across a diverse range of projects across many industries please get in touch.
Project Manager
We are searching for a Project Manager with background and experience in Project Management, ideally with IT software licensing exposure across SAP, Oracle, and/or Microsoft solutions. The ideal candidate has 3-5 years project management experience, preferably with experience managing a full-cycle IT software implementation and industry recognised accreditation. They have experience in multiple project management methodologies including Waterfall and Agile, and also have experience working with various project management tools such as MS Project and Jira. If this sounds like you please get in touch.
Software consultant jobs at Invictus Partners
At Invictus Partners we're always keeping an eye out for top talent across the globe, to fill software licensing and advisory jobs including:
Software consultants
Independent software consultants

Software advisors
Software licensing consultants
Software audit consultants

Software licensing consultants




SAM consultants
Software Asset Management consultants

ITAM consultants




ERP consultants
ERP software consultants

ERP advisors




Cloud consultants
AWS consultants

Cloud licence consultants
SAP consultants
SAP ERP consultants

SAP licence consultants
Oracle consultants
Oracle licence consultants

Oracle ERP consultants




Microsoft consultants
Microsoft Azure consultants

Microsoft Dynamics consultants

Microsoft licence consultants

Office 365 consultants
IT consulting Melbourne
Agile consultants

Project managers